ALL MENU PRICES SHOWN ARE

SUBJECT TO CHANGE WITHOUT NOTICE.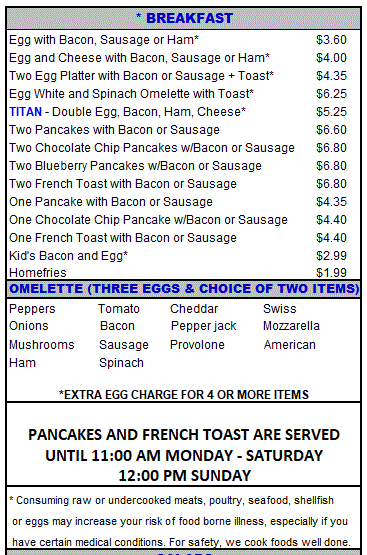 Try These Breakfast Specials!
Taylor Ham, Egg and Cheese on a roll $4.55
( Also known as Pork Roll )
Fried Bologna with Grilled Onions, Spicy Mustard
and American Cheese on a roll $7.75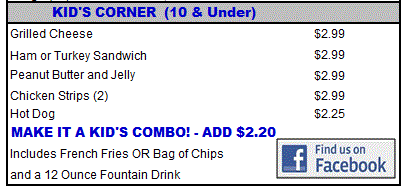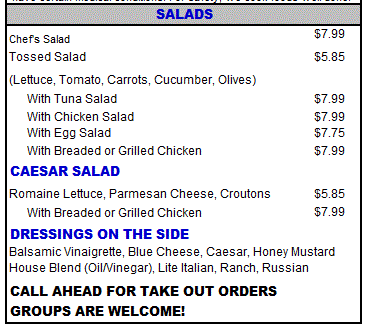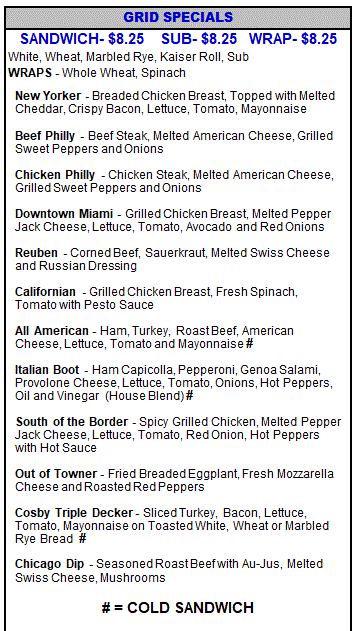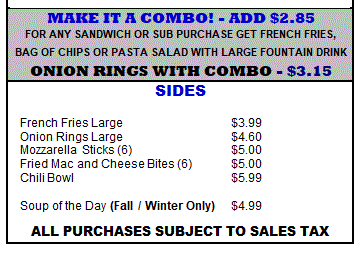 Grilled Chicken Caesar Wrap
The White Russian
The Cracked Jack
The Rock
ADDITIONAL ITEMS ARE SHOWN ON MENU PAGE 2
SELECT THE NAVIGATION BUTTON ABOVE.